Custom Pieces: Chestnut Hood & Table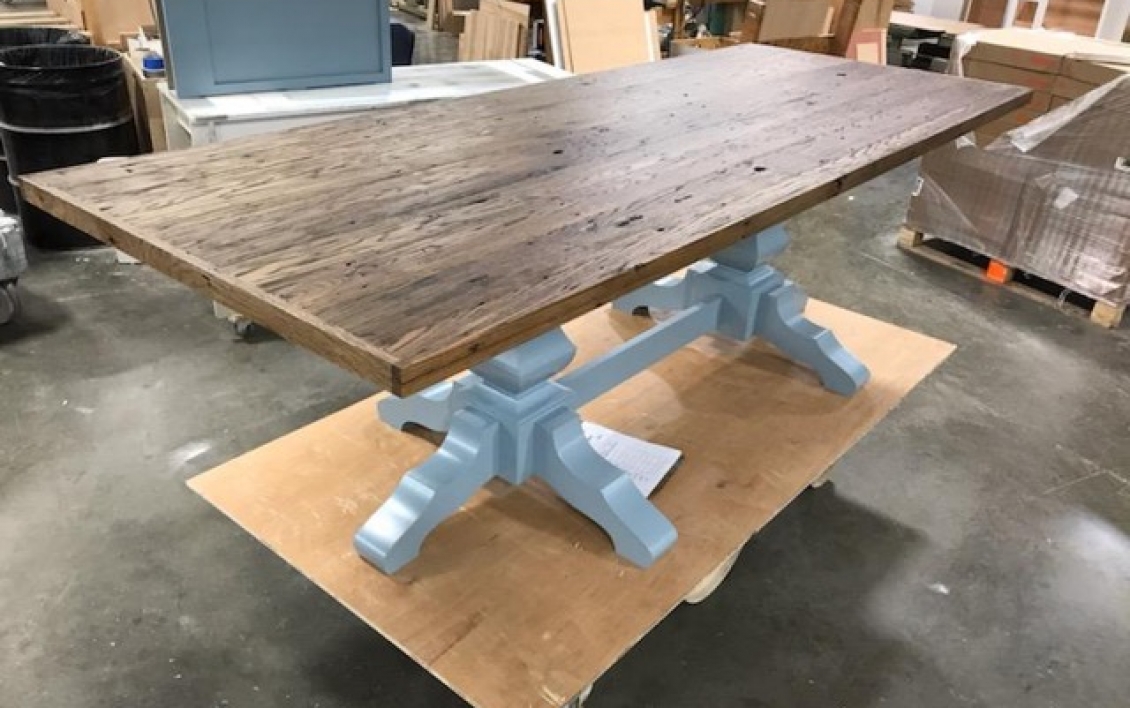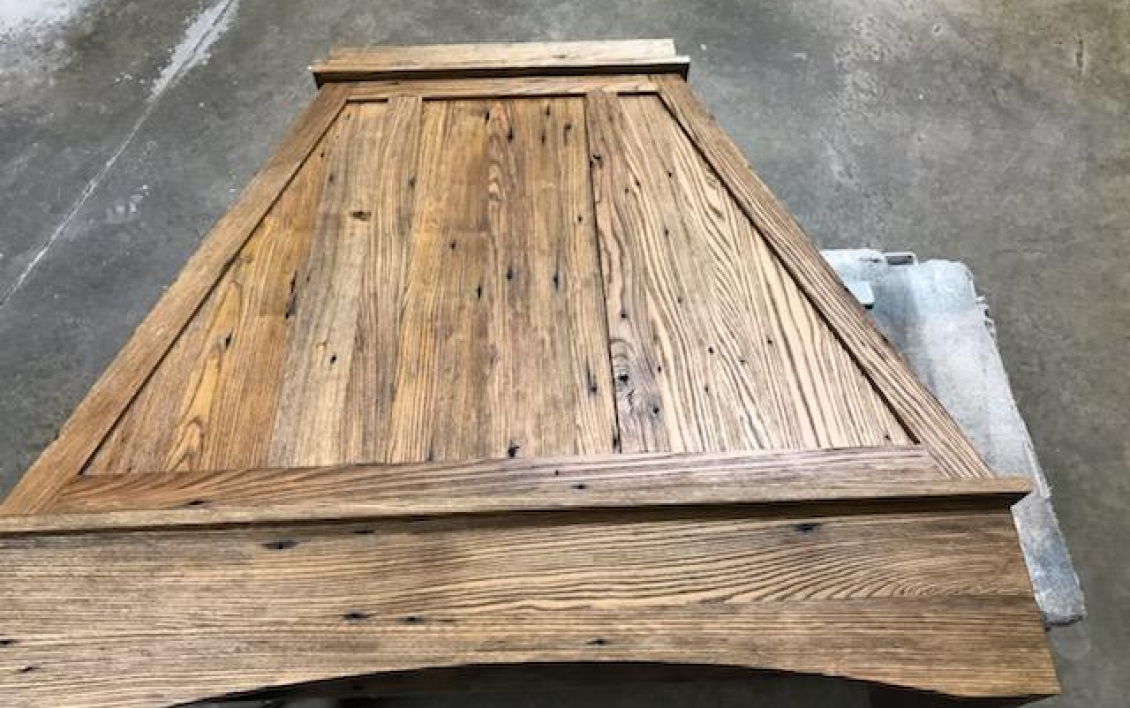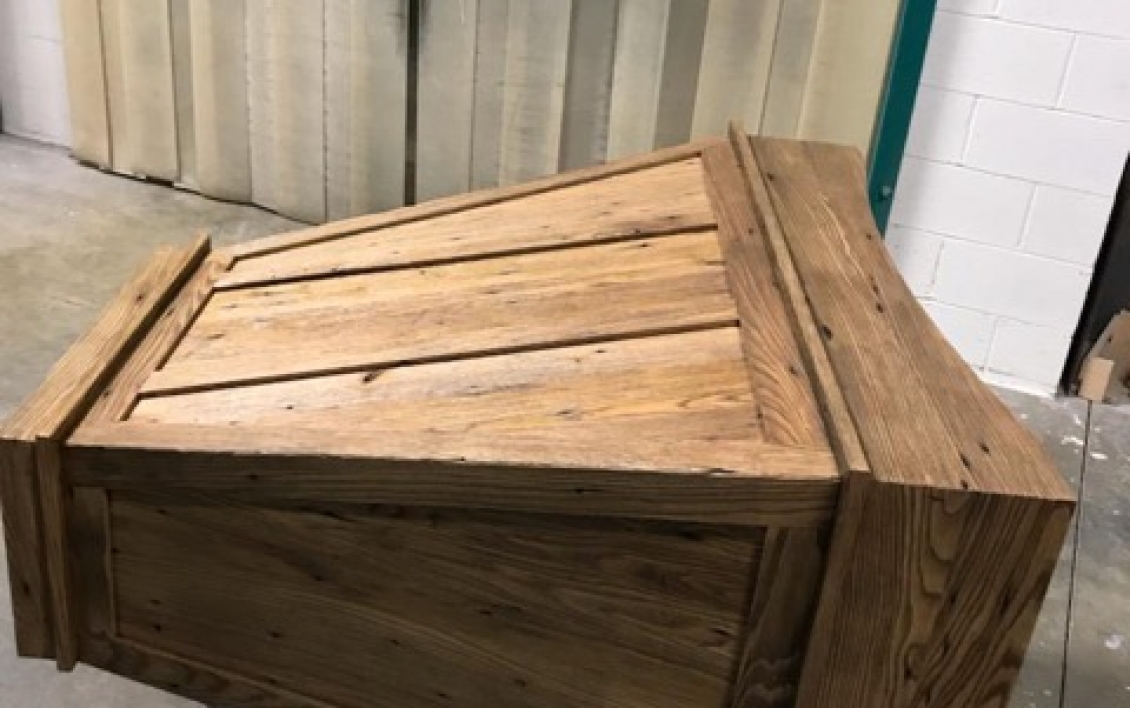 How Dave Found the Now-Extinct American Chestnut Hardwood
This beautiful custom range hood and dining table were designed and manufactured for our East Coast Dealer ALBO. It's built from now-extinct American Chestnut Hardwood.
So where did Dave Kahle get his hands on this impossible-to-find material that disappeared after 1950? Answer: In 1918, the Farmington Township High School was completed in Leeper, PA. Today it's the site of the Kahle's Kitchens Factory & Showroom.
Around 1985, as Kahle's was expanding, Dave bought the old school property and buildings. Lo and behold, left behind in one of those buildings was the original gymnasium's chestnut flooring. Dave knew the value of the material, stored it for just the right project, and here it is, repurposed in all of its American Glory!